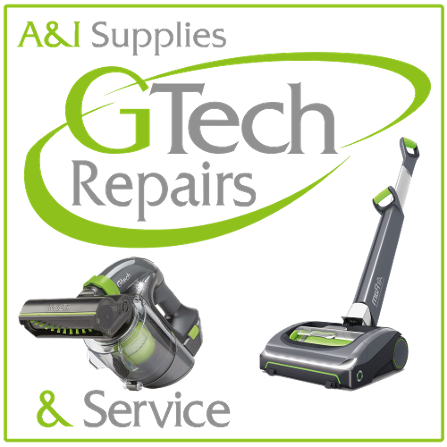 Gtech machines are built to the highest level, but nothing lasts forever, so whether you depend on your Gtech for professional cleaning or for keeping your home sparkling clean, if and when you require it, then A&I Supplies repair centre can provide repairs to your Gtech machine.
We are a family owned business with over 40 years' experience of vacuum cleaner repairs and servicing so you can depend on us to provide expert repairs and outstanding customer service. We know how important it is that your Gtech is repaired or serviced quickly and efficiently, which is why all work is carried out on site in our own workshop quickly and to the highest possible standard.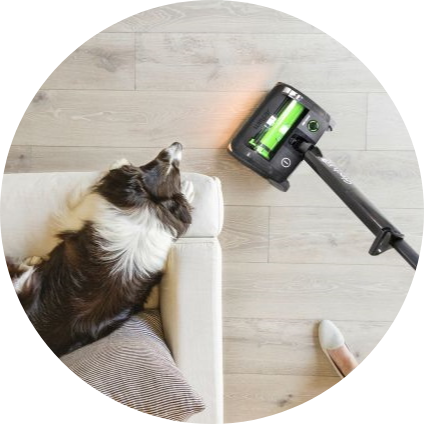 Whatever the problem with your Gtech vacuum we have the solution. We offer a free quotation on all vacuum cleaners. Simply drop your Gtech into the shop, no appointment necessary. Just check our opening times and turn up with your broken machine when it suits you. We'll contact you with a report and cost to repair. If you wish to go ahead, we give you a call again when the work is completed.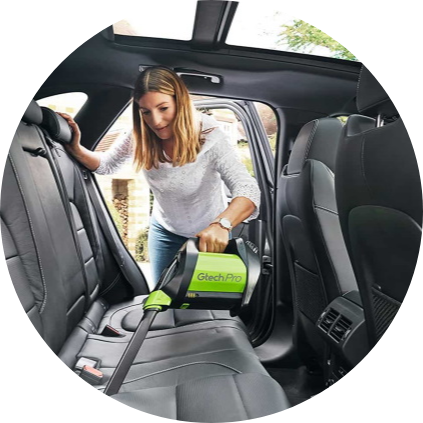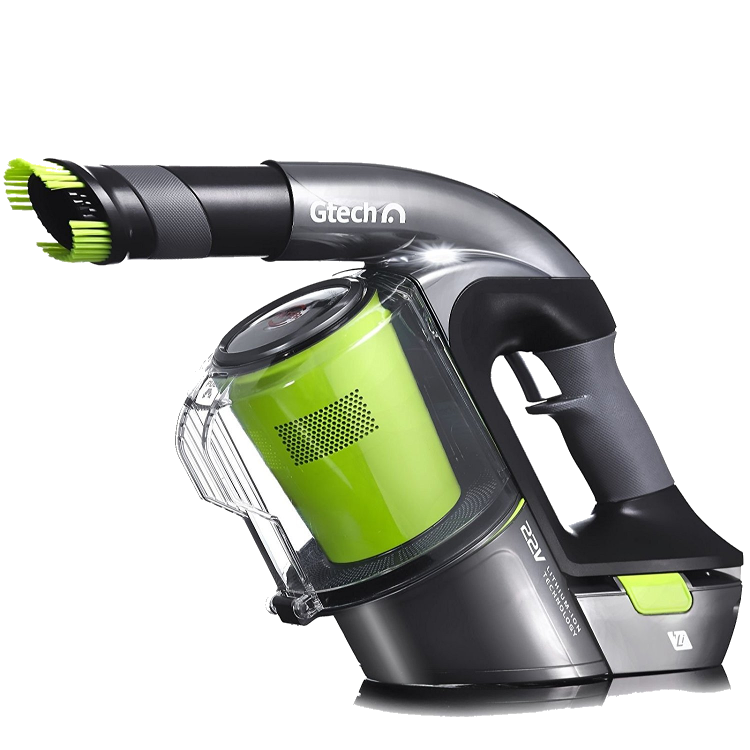 OUR EXPERIENCED TECHNICIANS CAN REPAIR MOST FAULTS WITH YOUR gtech VACUUM CLEANER, COMMON PROBLEMS WE ENCOUNTER ON A REGULAR BASIS ARE:
• Burning smell from vacuum
• Worn brushes
• Vacuum cleaner overheats and cuts out
• Split or cracked pipe
• Power cord cut or split
• Vacuum not turning on
• Burning rubber smell
• No suction
• Broken dust bin
• Very noisy during operation
• Blockages or clogged filters
• Low Battery level
• Battery life is too short
• Weak suction power
• Brush bar not rotating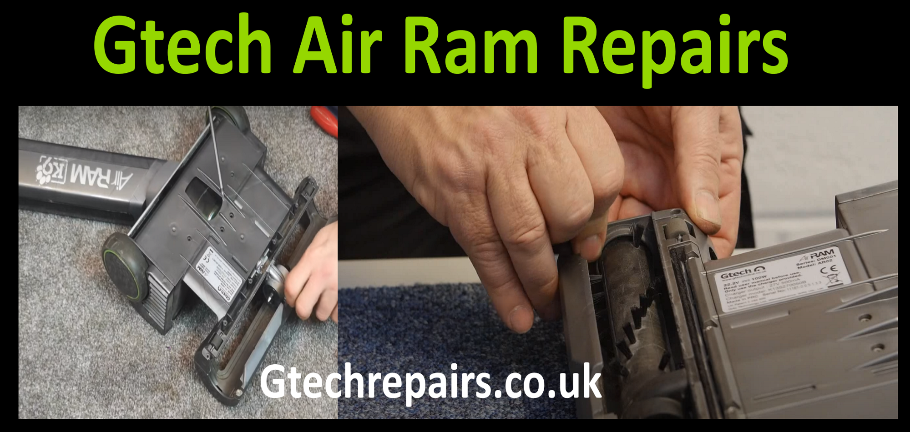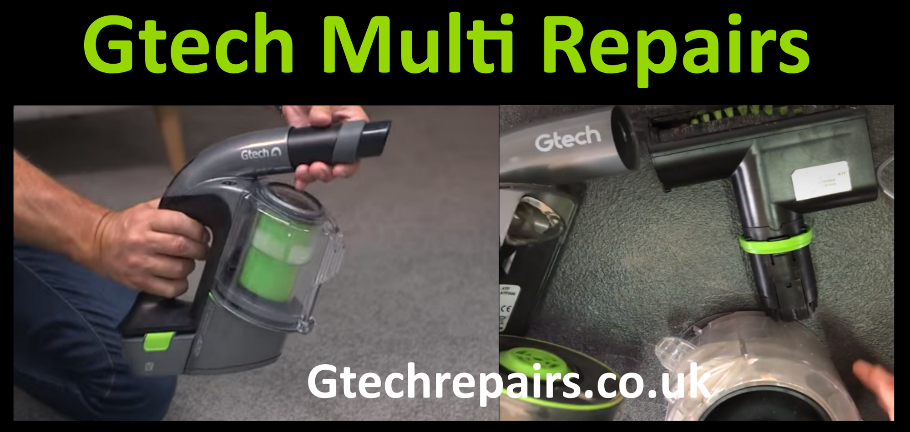 Whatever the problem with your Gtech, if it's losing power or is no longer providing sufficient suction we can repair it. Perhaps it cuts out intermittently or won't switch on at all. With over 40 years' experience and our extensive range of spares parts our highly trained staff will have your faulty cleaner back to 100% performance in no time. So whatever the issue is with your vacuum cleaner, just call into the shop or give us a call on 0161 428-2001.
A&I Supplies Gtech repair centre is located in Gatley, making us easily accessible for customers traveling from South Manchester, Stockport, Wilmslow, Macclesfield, Altrincham and surrounding areas for Gtech vacuum repairs and servicing. We specialise in repairing and servicing all types Gtech vacuum cleaners including, AirRam, AirRam K9, System, System K9, Hylite, Pro, Pro K9, Multi & Multi k9.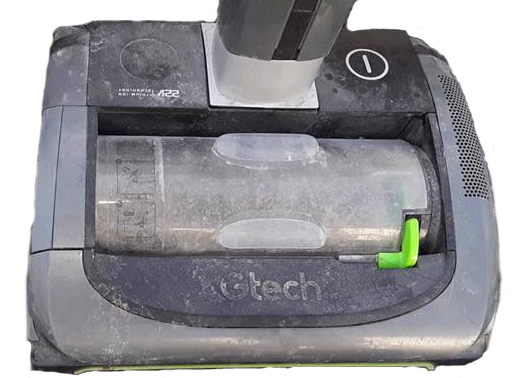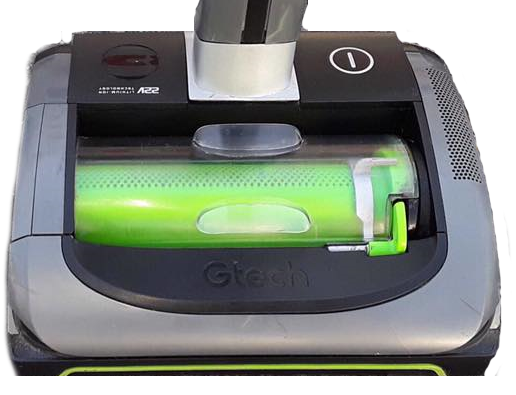 If you feel your Gtech cleaner has lost its suction, smells bad, making a noise or just not doing what it used to then a service at A&I Supplies repair centre will get your Gtech vacuum back up and running like it should again. Call in store or give us a call on 0161 428-2001
Our Gtech service includes:

A&I Supplies
74-76 Church Road
Gatley
Cheadle
Cheshire
SK8 4NQ
Monday 10.00am To 5.00pm
Tuesday 10.00am To 5.00pm
Wednesday 10.00am To 5.00pm
Thursday 10.00am To 5.00pm
Friday 10.00am To 5.00pm
Saturday 10.00am To 5.00pm
Sunday Closed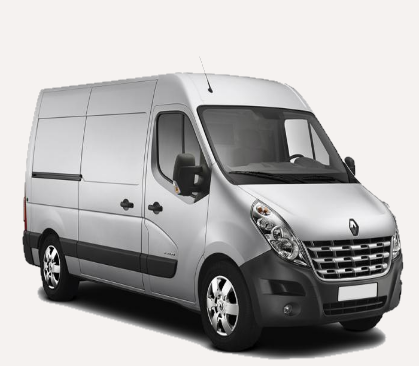 We offer a collection and delivery service for your Gtech vacuum cleaner from:
South Manchester
Stockport
Wilmslow
Altrincham
Cheadle
Didsbury
Wythenshawe
Cheshire & surrounding areas.
Gtech repairs and service covering the following areas:
SK1:Stockport,SK2:Stockport,SK3:Stockport, Davenport, Edgeley, Adswood, Bridgehall,SK4:Stockport,Heaton Mersey, Heaton Norris, Heaton chappel, Heaton moore, SK5:Stockport, Brinnington, Reddish, SK6:Bredbury, Romiley, Woodley, Marple, Stockport, SK7:Bramhall, Hazel Grove, Woodford, Stockport, SK8:Cheadle, Cheadle Hulme, Gatley, Heald Green, Stockport, SK9:Alderley Edge, Wilmslow, Handforth, Styal, Cheshire East, SK10:Macclesfield, Bollington, Pott Shrigley, Prestbury, Rainow Cheshire East, SK12:Poynton, Cheshire East, M19:Levenshulme, Burnage, Manchester, M20:Didsbury, Withington, Manchester, M21:Chorlton-cum-Hardy, Barlow Moor, Manchester, M22:Wythenshawe, Northenden, Sharston Industrial Area, Manchester, M23:Baguley, Roundthorn Industrial Estate, Manchester,
Our Gtech postalrepair service covers the whole of the UK mainland including: Bath, Birmingham, Bradford, Brighton & Hove, Bristol, Cambridge, Canterbury, Carlisle, Chelmsford, Chester, Chichester, Coventry, Derby, Durham, Ely, Exeter, Gloucester, Hereford, Kingston upon Hull, Lancaster, Leeds, Leicester, Lichfield, Lincoln, Liverpool, London, Manchester, Newcastle upon Tyne, Norwich, Nottingham, Oxford, Peterborough, Plymouth, Portsmouth, Preston, Ripon, Salford, Salisbury, Sheffield, Southampton, St Albans, Stoke-on-Trent, Sunderland, Truro, Wakefield, Wells, Westminster, Winchester, Wolverhampton, Worcester, York Aberdeen, Dundee, Edinburgh, Glasgow, Inverness, Perth, Stirling, Bangor, Cardiff, Newport, St Davids, Swansea